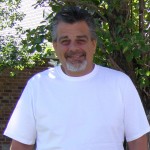 Richard has been in sales and marketing for more than 35 years. He has been writing for personal pleasure and occasional publication for more than 20 years. In October of 2010, after returning to Denver, CO from Phoenix, AZ – making the 800 mile trip by bicycle – he began to devote himself to the full-time practice of creating search engine optimized web content for website and blog owners who were unable, or unwilling, to write for themselves. Today he offers a range of services, including optimized blog post/article writing, optimized web page construction, keyword research and analysis, writing press releases, editing, creating evergreen content, re-purposing content, and pretty much all things involved with web content writing and on-page SEO. He regularly creates content for IT Network Service Firms, Physicians, Therapists Attorneys, Realtors, Finance Consultants, Online Marketing Firms, Online Coaches, Virtual Assistants, Authors, and brick-and-mortar Retail and Wholesale Businesses. Richard's hobbies include reading, riding bicycles, and rebuilding and servicing bicycles at a discount, to help keep others riding regularly.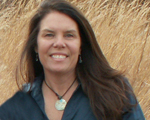 Laura received her BFA in Visual Communications from the University of Kansas and shares her passion for graphic design with each and every client. Laura has over 20 years experience in all aspects of print design, both from a creative role to that of print procurement. She has worked in a variety of industries with corporate clients, nonprofits and small business owners. Fun fact: she was a college mascot for two years while at KU – Rock Chalk Jayhawk! She now resides with her husband and young family in Kansas.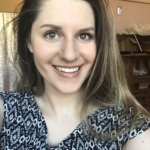 Kristen Youmans comes to Virtual Business Partners with a background in online marketing and insurance sales. She strives to provide stellar service and continually seeks ways to expand her expertise within the financial services sector to best meet the needs of her clients. She prides herself in keeping the client well-informed so that they will be armed with the knowledge to enhance their business and streamline operations to free up their day! She currently resides in Charleston, SC with her husband and two little girls. Most of her day is filled with multi-tasking at its finest and lots of espresso!

Michelle Danajka comes to us with over 25 years' experience as an administrative/executive assistant. Before becoming a small business owner early 2015, she worked as a legal assistant for 8 years. She is an active member of the International Virtual Assistants Association (IVAA) and is a certified notary public in Illinois. She prides herself on being (sometimes overly) organized and likes to show her creative side in her work. Michelle lives in Downers Grove, Illinois with her husband of 19 years and their two boys, ages 13 and 15. If stranded on a desert island, she couldn't live without coffee or music.