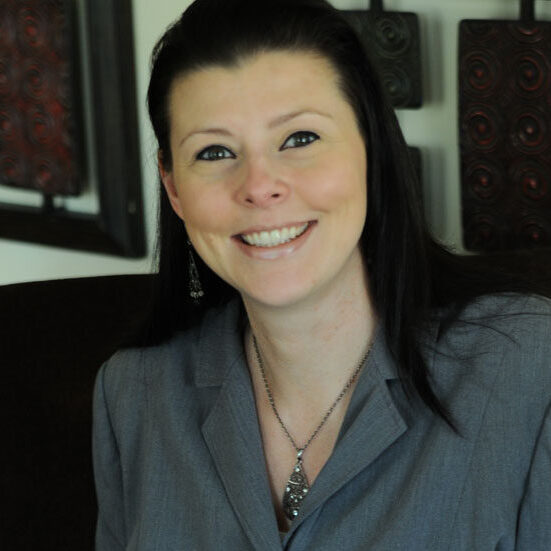 Doreen Patrick
Owner of Virtual Business Partners
As an entrepreneur, Doreen Patrick brings over 15 years of business support services to her company, Virtual Business Partners.  Doreen founded VBP in 2006 as a solution for companies and business owners seeking specialized sales, marketing and administrative support. Within its first year, Doreen had successfully built her business to a full-time practice.
Michelle Knight
Website Designer/Developer
Michelle is a "Jackie-of-all-trades" as she thrives on knowing a little about a lot. This reflects her work experience as well as her educational background. She has six college degrees in accounting, business management, business information systems, graphic design, web development and general studies. Her work experience includes over 20 years of office administration and bookkeeping/accounting and over 10 years of graphic design, web design/development and digital marketing. She's a techy country girl at heart who loves spending the summers at her lake property, riding her motorcycle and enjoying time with friends and family, especially with her husband and her dog Bailey.
Lisa Weldon
Administrative and Marketing Support
Lisa Weldon brings nearly 20 years of experience as an administrative, personal, and executive assistant. She has an extensive background in the financial and mortgage industries and provides a great proficiency in dealing with regulatory compliance issues, standard bookkeeping, and a more advanced understanding of accounting concerns. She has an educational background in both graphic design and business. During her time as a virtual assistant, she's relished the ability to help multiple clients meet the demands of their specific businesses and industries. She believes that the best asset any business professional can possess is a priority on customer service, for their executives as well as their clients.
Michelle Moline
Administrative and Project Coordinator
Michelle Moline comes to us as a business owner of a publishing sales representative company where she spent many years working with different publishers and clients. She has also spent time as a substitute teacher and paraprofessional in the school district near her home. All of this experience has helped her develop an established skill set that includes administration, management, customer service, communication and writing. Michelle lives with her husband of 19 years, her 15-year old daughter and their 2 cats. Michelle also volunteers much of her free time as the president of her daughter competitive swim club.
Michelle Danajka
Administrative and Project Coordinator
Michelle worked as an executive assistant for 25 years and then as a legal assistant for eight years. An unfortunate layoff from the law field turned out to be a blessing in disguise as she discovered the world of virtual support services. She enjoys providing services such as email and calendar management, social media, email marketing and graphic design.
Laura Williams
Graphic Design Specialist
Laura received her BFA in Visual Communications from the University of Kansas and shares her passion for graphic design with every client. Laura has over 20 years experience in all aspects of print design, both from a creative role to that of print procurement. She has worked in a variety of industries with corporate clients, nonprofits and small business owners. Fun fact: she was a college mascot for two years while at KU – Rock Chalk Jayhawk! She now resides with her husband and young family in Kansas.
Richard has been in sales and marketing for more than 35 years. He has been writing for personal pleasure and occasional publication for more than 20 years. In October of 2010, after returning to Denver, CO from Phoenix, AZ – making the 800-mile trip by bicycle – he began to devote himself to the full-time practice of creating search engine optimized web content for website and blog owners who were unable, or unwilling, to write for themselves. Today he offers a range of services, including optimized blog post/article writing, optimized web page construction, keyword research and analysis, writing press releases, editing, creating evergreen content, re-purposing content, and pretty much all things involved with web content writing and on-page SEO. He regularly creates content for IT Network Service Firms, Physicians, Therapists Attorneys, Realtors, Finance Consultants, Online Marketing Firms, Online Coaches, Virtual Assistants, Authors, and brick-and-mortar Retail and Wholesale Businesses. Richard's hobbies include reading, riding bicycles, and rebuilding and servicing bicycles at a discount, to help keep others riding regularly.
Dana Scott
Administrative and Project Coordinator
Dana has over 30 years of administrative experience, 20 years at an Executive level. She takes a great sense of ownership for any project that she touches and makes sure that every detail is carefully planned and executed, and each client is treated with kindness and respect. Her areas of expertise include administration, event planning, social media support, project management, and podcast management.
Alexandra Hancock
Administrative and Project Coordinator
A recent graduate of Miami University of Ohio, Ali brings new and fresh ideas to the table. With 5 years of marketing and service industry experience, she works diligently to get any project done to the client's highest standards. Ali's skills range from social media management, to website production, to any administrative duty. Her positive energy makes her easy to work with. During her time off, Ali loves spending time with her 60 pound Goldendoodle, Clyde.
Sir Remington Charles Patrick III - The Duke of VBP
Virtual Business "Pawtner" Mascot
Commonly known as Remy! His specialties include break room management that requires a well-stocked snack jar at all times and delivery alert services upon doorbell notification. He is currently on Level 2 puppy training and on his way to becoming a certified support animal with hopes of being a volunteer for those services in the future!
Let Us Help You Reach Your Goals!